Governance for Agile and Waterfall – Cons and Pros
Governance for Agile and Waterfall – Cons and Pros
Projects are started and completed every day, for the right and the less attractive reasons. Governance of projects and portfolios is focused on making the right decisions at the right time. And governance is relevant irrespective of whether you apply one of the agile methods or waterfall.
But let's just take the conclusion, so you know what to expect below:
Can you do governance if you are agile? Yes!
Can you do governance to same extent as if you operate waterfall? Yes!
Do you do governance in the exact same way? No!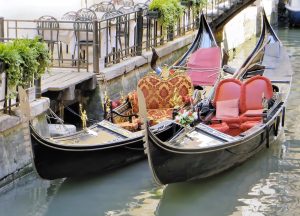 But what is governance all about
When I throw money after a project, I'm eager to see the value. And the longer it takes to show me the value, the more desperate I become in wanting confidence that it progresses best possible.
Project governance is about just that, making sure the money spent adds value. Sufficient value, fast value and more value than the alternative investments (it has the highest marginal value , or ROI – return on investment, if we speak in economic terms). And when running more than one project, which is usually the case when you consider project governance, making sure all scarce resources are used best possible.
To compare project governance for agile and waterfall projects, we first need to describe how we ideally would follow up on and compare projects, irrespective of the method applied for the projects. Had we chosen to evaluate agile projects as we do with waterfall project, we do not give credit to neither waterfall governance nor agile methods.
How do we evaluate progress
The ideal situation for project and portfolio governance, is to have a progress-o-meter that consistently measures the progress of any project or initiative, continuously, and flawlessly compares data across the portfolio. The fact is, we only have a prototype for this, and that has been fairly stable for a while – although with room for improvement.
In the perfect framework (that may, or may not yet, have been formulated) for doing a project, we would most likely evaluate a project on these key indicators
Actual progress + manage expectations related to time
Actual spending + manage expectations related to cost
Risks, blockers and what is being done to remedy these
Fitness for use/ customer/ market
And most likely evaluate the portfolio of projects on these factors
Are we working on the right things?
Are we working with the right things, with the right intensity
How fast can we change (deliver something else) – from new idea to product (increment) deployed to end customer (adaptiveness to change)
Fitness of resources to current utilisation
So how do agile and waterfall compare on project governance
In the real world you probably compare projects on more than just 4 indicators, no matter how attractive it may seem with just four. Further, some indicators may also vary from industry to industry and likely with size of project, regulation requirements and security aspects involved. But the above should apply irrespective of the industry and the project type.
So let's see how well agile and waterfall governance matches on the four governance indicators described above.
How well do waterfall address the governance indicators
The progress indicators are frequently reported by the project manager, and project are reported consistently in form across projects. The actual progress is reported by a proxy; currently best evaluation we have, but it is subjective. It is indicated on a scale from 0-100%.
The actual spending is quite accurate, adding up salary and other direct costs.  Also, waterfall is very effective at mapping risks, making plans for their remedy and keeping track of their status.
Knowing whether we build the right thing, is tricky to know before the 'thing' hits the user or the market. In waterfall we can test preto- and prototypes on users, and get a proxy for fitness of use.
Waterfall
A phase-gate model, where each stage is completed and signed off, before the next is started.
The stages are Analysis, Design, Implementation, Test and Deployment. All requirements are described and approved before the design is started etc.
Shippable output is not available until all phases have completed (end of Deployment).
How well do agile address the governance indicators
In agile governance the indicators are addressed differently. Actual progress is evaluated by the aggregated delivered and deployed, product increment and no credit is rewarded for 'work in progress'. The Product Owner is key in this, as he is responsible for the approval.
The actual spending is evaluated similar to waterfall, as the sum of actual salary and direct costs. In agile, risks and blockers are removed as they are identified, or, escalated. The remedy, that is the actual work if not done immediately, will be part of the product backlog. A dedicated registration of risks is only done, if needed, as focus is on reducing/removal of risks rather than registration.
At the end of every sprint, a shippable product increment is delivered. This may be deployed to end users/ customers to get real end-user feedback, a feedback that will have direct impact on the scope of the project. Therefore, the fitness for use is evaluated by end users on an ongoing basis, and not only after project completion.
Forecasting (what may be developed by when) can be done based on the known delivery speed and estimates on most important items.
Agile
A group of methods which operate by the agile manifesto.
In agile all design, development, test and deployment takes places within sprints. Each sprint last 1-4 weeks and the output of a sprint is potentially shippable.
Requirements are added and prioritised on an ongoing basis, wherefore the team always work on the most important feature, that has not yet been done.
Comparison of governance for agile and waterfall
In the figure below, we have added up the accuracy of responding to the governance indicators, where green is (close to) full accuracy, yellow is medium and red is low accuracy.

Project governance is more than just four key indicators, but for the sake of simplicity, these have been selected. In a similar way, programme governance can be compared across waterfall and agile methods.
Summary
Governance is just as relevant for agile as for waterfall projects. Although we evaluate them differently, both agile governance and waterfall governance seek answers to the same underlying questions. We may just have grown so used to one way of answering the question, that we left out attention to the original question in our daily routines.
As a trick, when presented with a metric to report on. ask your self why you report on this specific measure. If the answer is not clear, or is not the root of the reason, you most likely report on a proxy. If you are reporting on an agile project on a waterfall-proxy, you might end up reporting on a proxy-proxy.
The change from waterfall governance to agile governance is best facilitated if you have strong insights into how the value adding activities relate to another. Or, you should consider engaging with an agile specialist to maximise value and smoothen transition.
So good luck getting started with agile governance!
Majken Vildrik Thougaard, Independent Agile Specialist & Owner of VILMA Consulting
PS: If you look at your KPI structure, you most likely will find similar patterns of approximations, that reduced your awareness to the original question.